Advertising (This ad goes away for registered users. You can Login or Register)

Looking forward to release archive,Thanks!
Advertising

Posts: 63
Joined: Sun Oct 07, 2012 10:46 pm
Location: philippines
Contact:
yeah sorry seems like its not showing on google chrome the latest as fast in the internet explorer and cheers to all who got the game already sorry for bad english
Advertising

"if you think your playing to much play more and more more more!"
Gravity Crash is actually pretty sweet, too. I have been playing with it for the past couple weeks while waiting for the exploit! Thank you for taking the time to include all of us in this Wololo. You are the man!!
Enjoy when you can, and endure when you must
[spoiler]
[/spoiler]
now i cant wait for the files lol
Thank you so much. Ive been waiting for this for weeks!
i just finished downloading the game a little while ago. im hoping to see the files sooner
thanks a lot wololo, frostegater and teck4! nice job!
kinda weird that sony didnt remove the game yet. maybe because its weekend?
Posts: 32
Joined: Fri Oct 12, 2012 7:39 pm
Glad the filesize of the game is small <50mb.

Never used any exploit before on the vita. I would guess the below is correct

Formatted vita. Installed the game with the exploit.
Installed CMA. Then copied files from opencma latest version into the folder. Ran the setdll.exe and run.bat files
backed up vita system to pc.
backed up psp game to pc
backed up savegame to pc
archived whole structure of folder on pc to seperate archive (just incase files get corrupted etc)
turned off wifi on psvita

Anything else i am missing?
Yes!
at last i will be playing Pokemon on my vita. Thank you for trusting us.
Atlas13 wrote:Yes!

at last i will be playing Pokemon on my vita. Thank you for trusting us.
It feels awesome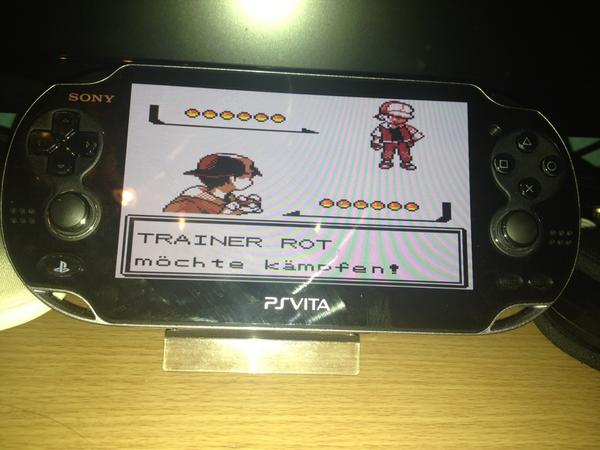 White PSV TV - 32GB - 3.65 CFW ✔
White PSV 1000 - 32GB - 3.65
CFW
✔
2x PSV 2000 - 32/64GB - 3.65
CFW
✔
PSP Fat 1000 - TA-081 - 6.61 ME-2.3 ✔
PSP Slim 2000 - TA-085¹ - 6.61 ME-2.3 ✔
4x PSPgo & 1x PSP 3kº⁴ᶢ - 6.61 LME-2.3∞ ✔