help since yesterday i get this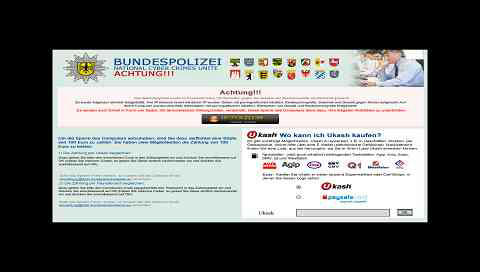 message if i start my pc (windows-xp) this is only displayed @ limited user account not with admin rights.
I don´t know where it´s hidden .. seems like not in autostart . Can you help me please thank you very much
by the way this message is in german and it´s not true what it says. Seems like someone is trying to make money!
[potential dangerous link removed by mod] not sure if it´s 1.03
Advertising