nakano wrote:Though, you could just remove the transparent from the beginning of your image to get the right result.
It's not that, it's because options.png's coordinates are set to 30,20 by default.
[spoiler]The red box is where you can place a custom image when the default centering is '30,20' for options.png:
The red box here is with the coordinates changed to 0,0 for options.png: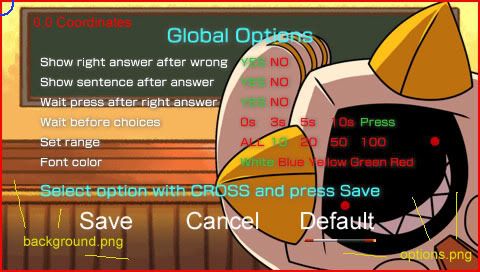 As you can see with "0,0"; a custom image can use the full screen.
Or you can center an image using transparent pixels anywhere on the screen.
That's what I meant by making the default 0,0 so nobody would run into that problem.[/spoiler]
nakano wrote:When you have the style ready, I'll try it and see what I can do to solve these issues.
Well, it's pretty much done (I could only test it on v2.0 of course).
I'll PM it to you for testing.
Advertising