cheeyee09 wrote: You are on a fairly old version of rejuvenate. The latest is 0.3.3, try using that one. Also is it better to use "PSM Unity 1.0.6". You get the ability to unlock the CPU to 444Mhz.
Thank you for the advice, i have updated to 0.3.4 beta as well as using the PSM Dev for Unity. The issue now is a SCE_PSM_DEVICE_NO_CONNECTION issue, after which it makes my vita start listening to the IP address indefinitely as seen below
The main difference between now and then, i am unable to load the "Hello World.elf"
[spoiler]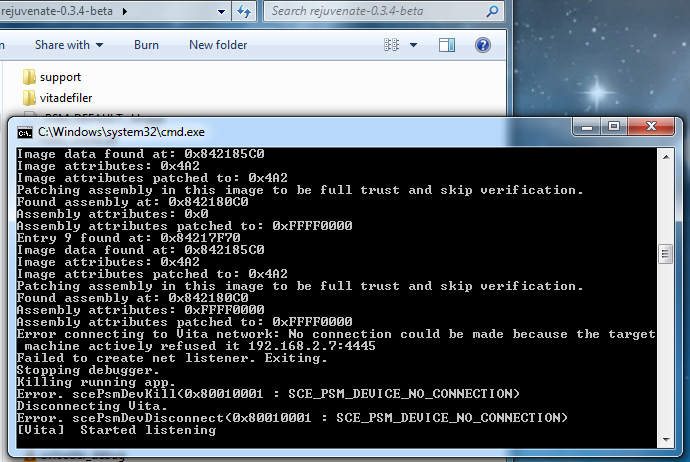 [/spoiler]
Edit: Seems after many attempts with many different .velf files, the furthest I managed to go was with FTPVita_fixup.elf even then it crashed before finishing.
On the PS Vita itself, it pops up with Error (C2-12828-1) when it finally breaks through the before mentioned problem
[spoiler]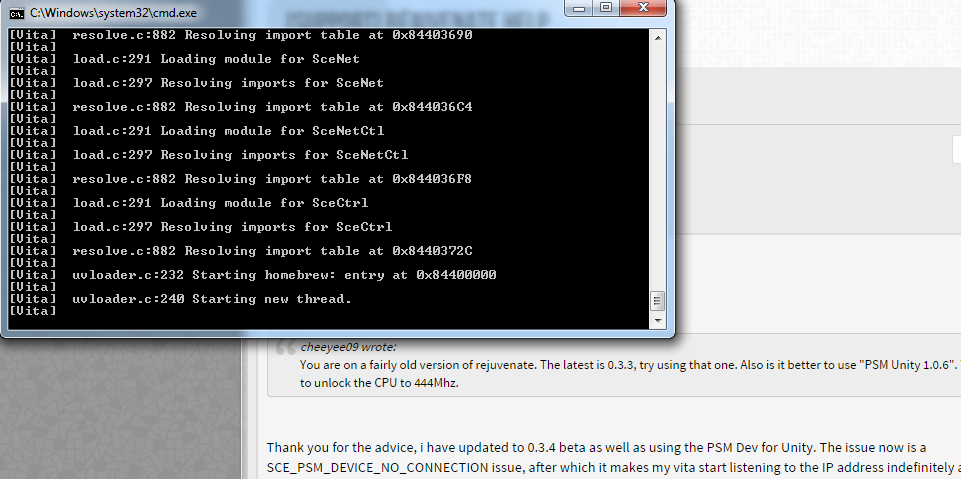 [/spoiler]
Advertising