Advertising (This ad goes away for registered users. You can Login or Register)

Search found 130 matches
by musashiro

Fri Jul 29, 2016 2:26 pm
Forum: HENkaku
Replies: 23
Views: 8616
I want to see Total_Noob releasing a native psp loader.
by musashiro

Tue Dec 01, 2015 12:49 pm
Forum: News and Rumors
Replies: 0
Views: 8946
Okay, tech time: the PS4 has an eight core CPU (actually, two four core ones but let's keep this simple). Until recently it used to reserve two of those for the operating system, meaning games were powered by the remaining six. Now a seventh has been unlocked for general use. That means the PS4 now...
by musashiro

Tue Dec 01, 2015 12:12 pm
Forum: Tutorials
Replies: 5
Views: 2612
posted the last update to my tutorial last month. hope i make it.
viewtopic.php?f=66&t=43784
edit: oops.. looks like i missed the deadline.. AGAIN.... i will just submit it for December, apologies....
by musashiro

Wed Nov 25, 2015 2:47 pm
Forum: Tutorials
Replies: 3
Views: 3254
Heeey... Assuming that some people have been reading my tutorial here, I will be posting my final update on this one. After trying all the temporary fixes found all over the internet, finally I was able to permanently fix the auto eject issues on my beloved ps4. Requirements: *PS4 (unless you have a...
by musashiro

Fri Nov 20, 2015 2:04 am
Forum: Support
Replies: 13
Views: 11990
reprep wrote:This happened to me so many times and i couldn't find a solution unfortunately. All i know is, this doesn't happen if you connect wireless with the help of vitaupdateblocker. Also OpenCMA works fine too, both wireless and USB.
what version of open cma are u using?
by musashiro

Fri Nov 13, 2015 4:04 am
Forum: Tutorials
Replies: 3
Views: 3254
if the above tricks didnt work or you still havent bought a ps4..
sony sneakily introduced a new model to fix this since they cant admit that the first model is a disaster.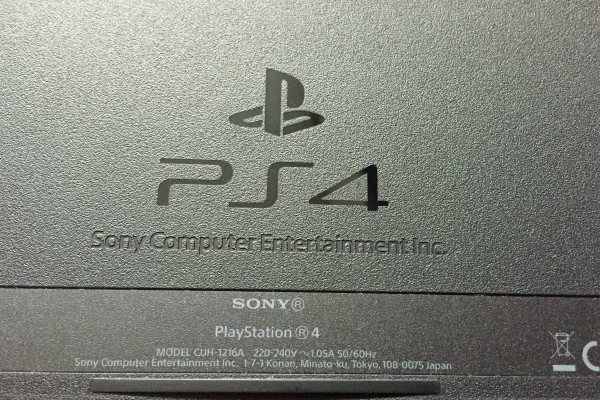 by musashiro

Thu Oct 22, 2015 12:10 am
Forum: Homebrews
Replies: 64
Views: 106443
heeey.... i need the cma for 3.18

any mirror?
by musashiro

Wed Oct 21, 2015 11:56 pm
Forum: Programming and Security
Replies: 895
Views: 551580
i can't seem to connect my 3.18 vita to qcma... tried ubuntu and windows, same error.. could not connect...
i formatted my pc and i dont have the old cma files that i used a year or so ago...
can anyone provide me the files needed for opencma?
i feel like a total noob right now...
by musashiro

Sat Aug 01, 2015 1:19 pm
Forum: Tutorials
Replies: 3
Views: 3254
Heeey folks. I am not sure if there is already a guide or article about this soooo I decided to post one for those who experience the infamous auto-eject bug that happens to almost(?) all ps4's out there. Specially the older units. Feel free to approach me if there's a post about this one and I will...